Career Opportunities
The essence of our practice can be described as transforming suffering into happiness.
– Thich Nhat Hanh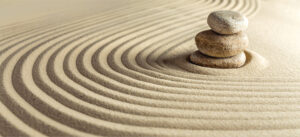 Licensed Psychology Associates, LLC is hiring Licensed Therapists and Counselors!
Whether you are looking for full-time employment or wish to contract with us to support your own private practice, LPA is an excellent choice. 
Full time employees receive a competitive salary and generous benefits package.
Part-time contractors receive ample referrals and retain a generous percentage of revenue.
We are a small team of clinicians and administrators committed to supporting each other as we strive to provide compassionate, high-quality therapy to our clients.
LPA offers robust administrative support including billing, credentialing, referrals, and scheduling. Focus on therapy and clinical documentation and LPA will do the rest. Clinicians offer teletherapy and employees may see clients in person in our comfortable office settings.
We have varied approaches, specialties, and theoretical orientations. We value diversity! Qualifications include a minimum of a master's degree and licensure for clinical practice in Oregon and/or Washington.
Call or email Dr. Kline to ask questions and learn more about joining LPA. Call 855-583-2843, ext. 1 or email therapy@licensedpsychologyassociates.com.