Peace begins with a smile.
— Mother Teresa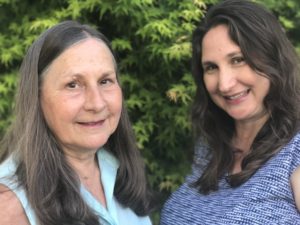 Eileen Obteshka and Tania Garcia
Eileen and Tania with Serenity Medical Solutions began working with Licensed Psychology Associates, LLC in 2017. Eileen is LPA's Practice Manager. She helps clients and therapists come together. Eileen will work with you to find an appointment and she will provide the support and information you need before meeting your therapist. Whether you are scheduling for the first time or already working with an LPA therapist, Eileen is ready to assist you. 
Outside of work, Eileen enjoys long walks on the beach on her own and with her husband. She is a devoted mom and grandmom who loves helping people. To schedule an appointment or for general information, call Eileen at 855-583-2842, ext. 0.
Danielle Mechikoff
Danielle joined Licensed Psychology Associates LLC in February of 2020. She is LPA's Office Manager. Danielle works with clients' insurance benefits, payments, and accounts. She answers billing questions, creates payment plans, and follows up with insurance companies to keep accounts current. Danielle also helps therapists become credentialed with insurance panels so they may be considered "in-network." She supports therapists and clients in the business side of LPA so that they may focus their time on therapy. 
Danielle has a strong background in customer service with over ten years of progressive experience. Once you are established as a client of one of the therapists at LPA, Danielle is here for you. Feel free to call  with questions about billing and insurance at 855-583-2842, extension 101.
Outside of work, Danielle is passionate about animal welfare and recycling. She feels a strong connection to the earth and its creatures, and especially to her cat, Thad.