The meeting of two personalities
is like the contact of two chemical substances:
if there is any reaction, both are transformed.
– Carl Jung
Judatha Kline, PHD LMFT (OR Telehealth, Vancouver,WA Telehealth or in person)
I work with individual adults and couples who have suffered painful loss or trauma and people who are at a difficult crossroads. I help resolve barriers to change and uncover basic resilience. I very much appreciate diversity and the varied perspectives, goals, and experiences clients bring to therapy. My approach is psychodynamic (concerned with unconscious influences), narrative (externalizing inner dynamics), cognitive-behavioral (working core beliefs, reframes, and the thought-emotion-behavior triad), and mindfulness-based (focused somatic attention).
I earned a Masters degree in Psychology/Marriage and Family Therapy and became licensed in 2010. Before that, I earned advanced degrees in Mythology with an emphasis in Depth Psychology at Pacifica Graduate Institute. Education in Depth Psychology prepared me to see through experiences, symptoms, dreams, and emotions to a deeper reality of the psyche. I also have training in Buddhist philosophy and meditation and I engage in study and training on an ongoing basis to stay current and informed in my profession.
I raised a family and navigate my own relationships, and like most people have suffered trauma, loss and transitions. I have extensive work experience in corporate, non-profit, and academic settings and I'm the daughter of a proud combat veteran. My personal and professional experiences help me relate to clients with understanding and appreciation for where they are.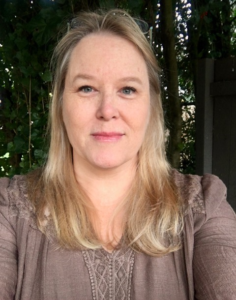 Heather Bartlemus, LMFT (OR/WA Telehealth)
Life is messy and struggles are inevitable. My role as a therapist is to help you build resilience to recover from life's challenges. I provide a safe and confidential space for authentic connection, understanding, and collaboration. I tend to help those suffering from anxiety, depression, trauma, grief and losses as well as adjusting to major life and family transitions such as relocations, relationship & career changes.
I have been licensed as a Marriage & Family therapist since 2007. As a resident of Hawaii, I served families for 22 years both as a special educator primarily with autistic children and their families, and a therapist in private practice. Since moving to the Northwest, I received my Marriage and Family therapy licenses for Washington and Oregon. I endeavor to utilize my training and experience to collaborate with you to improve your quality of life and meet your therapeutic goals.
I utilize a variety of approaches in therapy including cognitive-behavioral, solution-focused, psychodynamic, and family systems methods. I am also trained in EMDR, an intervention specifically originated for addressing trauma. For couples, I have training in the Gottman Method and the Prepare-Enrich program. I also offer creative journal and expressive arts modalities to support your therapeutic process. These approaches activate a person's intuition and inner wisdom while promoting self-discovery and fostering mindfulness.
I hope to support and collaborate with you in therapy with a sense of Aloha, compassion, and unconditional positive regard.
Shea O'Donnell Root, LPC (OR Telehealth)
I offer counseling services for couples, families and individuals, helping you to gain the skills you need to live the life you want. I believe that everyone needs help sometimes, someone to talk to, someone to help them remember the coping skills they need and develop new tools and healthy perspectives. I work with people dealing with anxiety, depression, trauma, and many other issues. I am trained and experienced working with veterans using evidence-based techniques for adjusting to civilian life and relationships.
I am a Licensed Professional Counselor in Oregon. I have been a counselor since I graduated from Lewis and Clark College in 2007. I rely upon cognitive-behavioral, dialectical behavioral, psychodynamic, mindfulness, and other therapies to help my clients.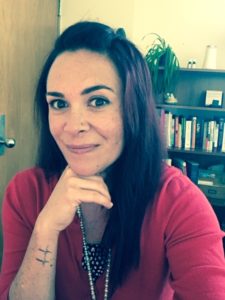 Rebecca Bradley, LICSW (WA Telehealth)
My practice focuses on an individual's global experience in the world. I believe that in order to create positive and meaningful change one must evolve. I meet individuals where they are in their journey, help focus the lens on areas that cause distress and help create mindful and holistic methods of resolving trauma, repairing relationships and moving toward goals. My approach is to partner without judgment and maintain a space for trust, empathy, and acceptance. I practice a mix of cognitive-behavioral, mindfulness, solution-focused, and psychodynamic work along with other helpful therapies.
Jo Pierson, PhD, LMFT (OR Telehealth)
Jo Pierson, PhD, LMFT (OR Teletherapy)
I have practiced psychotherapy for 23 years. I specialize in working with couples, women in transition, and LGBTQ+ individual and teens. I am experienced working with veterans and military families and with people in the aerospace industry. Clients have referred to me as "a no-nonsense therapist with compassion." I am active in supporting my clients in the change and healing they want for themselves and their relationships.
In addition to training as a Marriage and Family Therapist, I earned a PhD in Depth Psychotherapy at Pacifica Graduate Institute. I have a deep and wide perspective and an immense curiosity that enlivens the therapeutic field. I look to art, culture, creativity, spirituality and dream as a context for transformational therapy.
I love to write and present new ideas at academic conferences, and I sometimes incorporate writing as tool for discovery in my work with clients. Originally from Montana, I am proud of my cowboy and rancher heritage, and I am thrilled to make my home here in Pacific Northwest.